Trasteel Group invests into strategic industrial and services targets in order to generate captive flows and consolidate its trading activity
Officine Tecnosider is a steel rerolling plant. Its yearly production capacity is 400,000 metric tons/year of plates and round bars with a broad range of products customers as per specifications.
The range of steel of Officine Tecnosider will encompass all the standard structural grades, boiler steel, steel for quenching & tempering and steel for pressure vessels.
The company started production in 2011 and reached already full capacity after less than one year. The Company is able to comply with customers specific requests according to any range of analysis certified by international standard.
The company' steel operations are established in San Giorgio di Nogaro (Udine), in a strategic location close to two main ports and to the main European customers.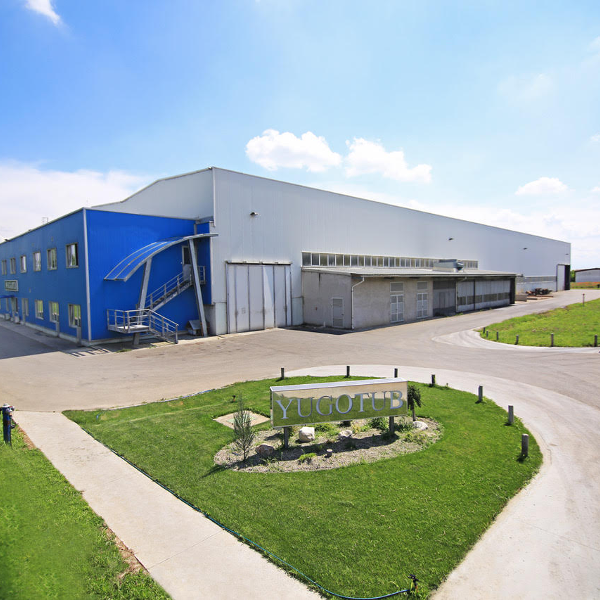 Yugotub Doo is located in Serbia, in the area of Belgrade, the capital city. It has floor area of 7.000 m2, and runs three machines for the production of welded tubes, one slitter for cutting coils into narrow strips and three cutting machine for cutting tubes to length.
Product range includes tubes of round section, square section, rectangular section, semi-oval section, octagonal section, oval section and special section, as per the Customer requirements. Product diameter ranges from 12 mm to 60 mm, with wall thickness ranging from nominal 0.45 mm to 2.5 mm. The tubes can be made in commercial bars up to 8000 mm length, as per the customer request. In addition, bars can be cut-to-size and specially packed as per the Customer request. Materials used for production are cold rolled and pickled steel coils. Tubes are produced in conformance with EN 10305-3: 2002 and EN 10305-5: 2003 standards. Yugotub is a company certified according to ISO9001:2003 and ISO 14001.
TAMAC SRL is a steel service center located in Massa (Italy) focused on cutting to size of cold rolled, hot rolled and coated flat sheet metal. A Just-in-Time service ensures the delivery of finished products to Italy, Europe and the northern Africa countries.

With a production capacity of 120,000 MT/year Tamac can store more than 20,000 MT of coils in its own 10,000 sqm heated warehouse and it processes shims from 0.6 mm up to 8.0 mm of thickness.

Thanks to the support of Trasteel Internationl, hot rolled, cold rolled and coated flat sheet metal coils are sourced from the leading steel mills on a worldwide basis, allowing Tamac to provide high quality final products at a very competitive price.

In order to guarantee its high standard of performance, every incoming item is scrupulously checked in the dedicated control area before entering into processing.

Tamac supplies products to different industries such as automotive, white goods, commercial vehicles, agricultural machineries, lighting systems, metal furniture, heating and plumbing, building and construction, conditioning and household appliances.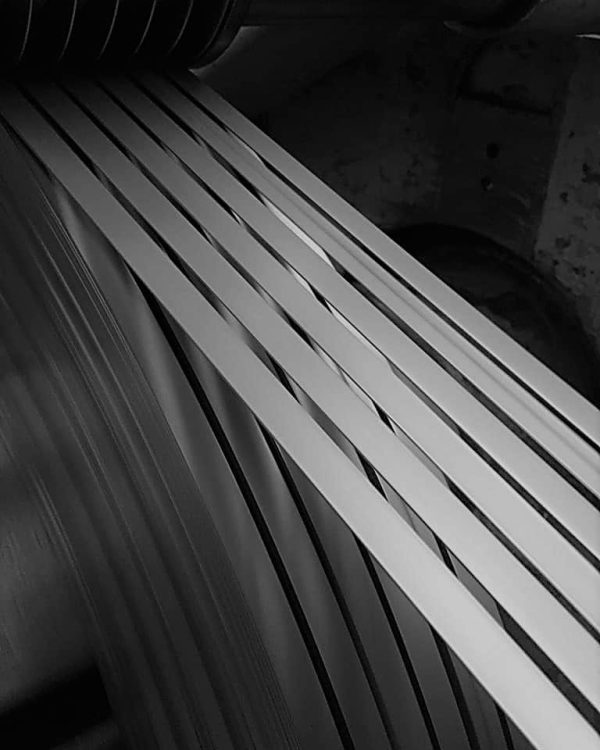 Yingkou Liangyu – Trasteel Refractory Co. Ltd
Trasteel owns an important stake in one of the major Chinese Producer of Magnesia-Carbon and Alumina-Magnesia-Carbon refractory bricks. The established Joint Venture is incorporated under the name of "Yingkou Liangyu – Trasteel Refractory Co. Ltd.".
Trasteel is acting as the exclusive marketing arm of the Joint Venture on all activities related to overseas marketing, sales, production financing and technology advancement. The Chinese Partner, Liaoning Liangyu Synthetic Refractory Co.,Ltd, has conferred to the Joint Venture their equipment and facilities. The production facilities are located in Dashiqiao City, Liaoning, a province in China close to the highest quality raw material sources for refractory production and major transportation.
The New Joint Venture integrates production and research facilities and is able to produce, with a capacity of about 70'000 MT/year, the following range of products:
Magnesia Carbon bricks for converters, electric arc furnaces and ladles
Magnesia Alumina Carbon bricks
Alumina Silicon Carbide bricks
Fired Magnesia and fired Magnesia Chrome Bricks
Fired Magnesia Spinel bricks
Sliding Gate Plates and Nozzles for Tundish and Ladle flow control
Various unshaped products for lining installations and maintenance of steel making units.
Our Joint Venture partner owns a magnesite mine with discovered deposits of raw magnesite of 30 million MT with an annual output of 200'000 MT assuring to the Joint Venture a reliable and competitive source of fused and sintered Magnesia raw materials.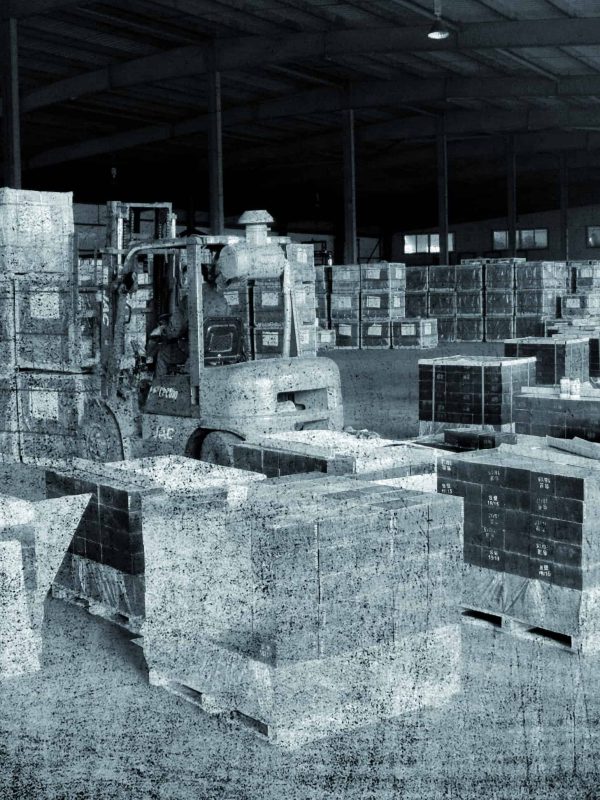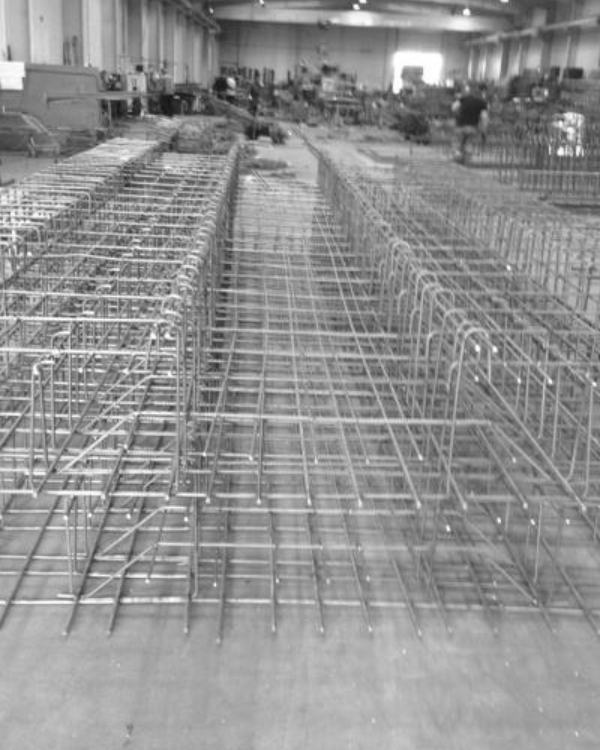 Trasteel Engineering Polska & Trasteel Inginerie
The Company mainly produce cut and bend steel and assembled structures for reinforced concrete structures based on client specifications and metalworks for fabrications. It is an entrepreneurial entity active in the production for shaping and assembling rebar for reinforced concrete in Poland and abroad and metal works for industrial, civil fabrications and tunnels.
Clients are the main fabrication and construction companies acting in the field of large-scale infrastructure, civil and industrial engineering. After many years of experience in the specific sector by their shareholders, the Company established a very close relationship with its customers becoming a full service provider and not only a supplier: working together to optimize the processes, to explore new technologies, to create more efficient, safe and cost effective structures.
The Company benefits from strong relationships built over more than 30 years by Italfer Carpenterie SpA , leader in Italy for the cut and bend and assembled steel production and metal works fabrication with activities also in Romania and in Poland.
In addition the Company benefits by all the network and the know-how of a well-established company in Poland active since 2015.
As well for the Romanian market where the Company invested in the development of this country, entry into the market with the scope to produce cut and bend, steel cages assembled in automatic and many other service provided by the qualified staff on the territory.
Actually Trasteel Engineering Polska owns 100% of Trasteel Inginerie.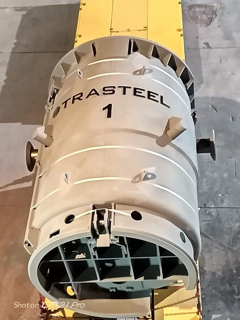 Trasteel Makina ve Ticaret A.S.
Trasteel Makina ve Ticaret A.S. produces a broad range of heavy carpentry products to satisfy various commercial and industrial requirements.
Its highly skilled personnel, with over two decades of experience with the major OEMs, guarantees the most competitive lead times, quality and prices with European and Asian suppliers.
Based in Istanbul and Izmir, it is strategically located for logistics, with connections by sea or truck to Europe, Middle East and North Africa.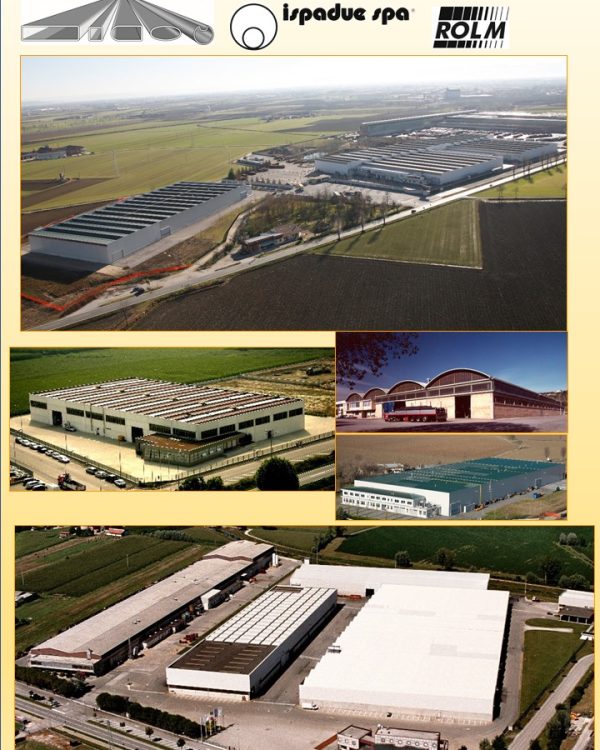 The history of PROFILMEC GROUP has its roots set within the last 50 years, core business is the production of precision High Frequency (HF) welded steel tubes and profile sections. The materials used are pickled, cold-rolled, aluminized and galvanized.
PROFILMEC GROUP with its parent company located in Turin, and controlled companies in Cuneo, Turin, Pordenone and Teramo (for a total of 7 production facilities) occupies a total surface area of more than 450,000 square meters, 140,000 of which are covered. Production is approximately 3 million meters per day equal to about 1450 tons per days.