Trasteel Group invests into strategic industrial and services targets in order to generate captive flows and consolidate its trading activity
Officine Tecnosider is a steel rerolling plant. Its yearly production capacity is 400,000 metric tons/year of plates and round bars with a broad range of products customers as per specifications.
The range of steel of Officine Tecnosider will encompass all the standard structural grades, boiler steel, steel for quenching & tempering and steel for pressure vessels.
The company started production in 2011 and reached already full capacity after less than one year. The Company is able to comply with customers specific requests according to any range of analysis certified by international standard.
The company' steel operations are established in San Giorgio di Nogaro (Udine), in a strategic location close to two main ports and to the main European customers.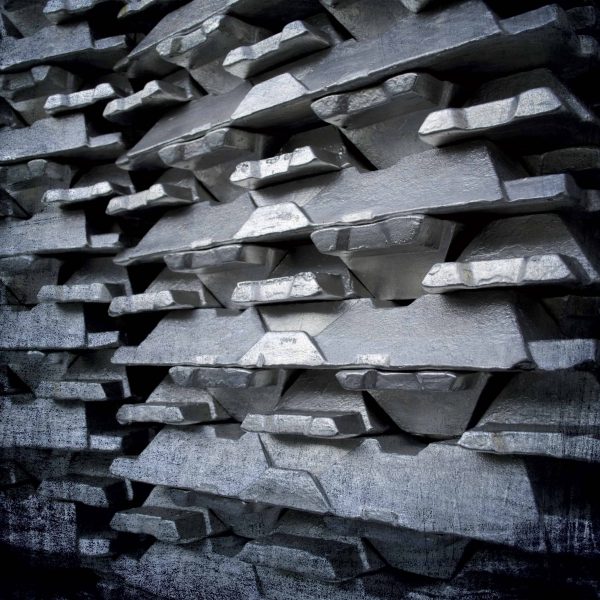 CGA Tecnologies is a world leader in the fully integrated production of high efficiency Aluminium evaporators for domestic refrigeration and heat exchangers for bio-house buildings. Currently CGA is producing more than 6.000.000 pieces/year, supplied to the main household appliance manufacturers with production plants located all over the world.
Thanks to the ROLL-BOND technology, CGA produces also a wide range of high efficiency air-water heat exchangers for solar panels, cryostatic circuits and radiant panels.
The concentration of all the production phases in a single plant allows CGA to be the sole manufacturer of its market area to have full control of the entire process, starting from the aluminum ingot down to the painted evaporator, ready to be assembled on the production line of customers.
TAMAC SRL is a steel service center located in Massa (Italy) focused on cutting to size of cold rolled, hot rolled and coated flat sheet metal. A Just-in-Time service ensures the delivery of finished products to Italy, Europe and the northern Africa countries.

With a production capacity of 120,000 MT/year Tamac can store more than 20,000 MT of coils in its own 10,000 sqm heated warehouse and it processes shims from 0.6 mm up to 8.0 mm of thickness.

Thanks to the support of Trasteel Internationl, hot rolled, cold rolled and coated flat sheet metal coils are sourced from the leading steel mills on a worldwide basis, allowing Tamac to provide high quality final products at a very competitive price.

In order to guarantee its high standard of performance, every incoming item is scrupulously checked in the dedicated control area before entering into processing.

Tamac supplies products to different industries such as automotive, white goods, commercial vehicles, agricultural machineries, lighting systems, metal furniture, heating and plumbing, building and construction, conditioning and household appliances.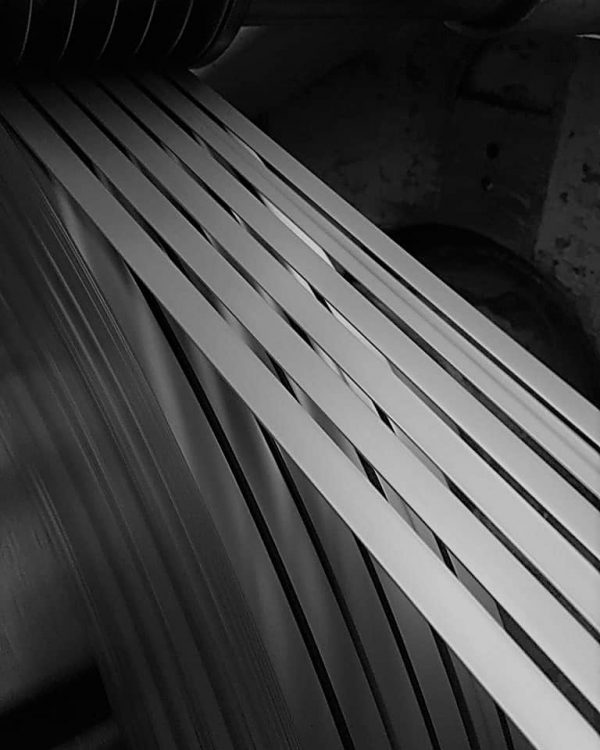 Yingkou Liangyu – Trasteel Refractory Co. Ltd
Trasteel owns an important stake in one of the major Chinese Producer of Magnesia-Carbon and Alumina-Magnesia-Carbon refractory bricks. The established Joint Venture is incorporated under the name of "Yingkou Liangyu – Trasteel Refractory Co. Ltd.".
Trasteel is acting as the exclusive marketing arm of the Joint Venture on all activities related to overseas marketing, sales, production financing and technology advancement. The Chinese Partner, Liaoning Liangyu Synthetic Refractory Co.,Ltd, has conferred to the Joint Venture their equipment and facilities. The production facilities are located in Dashiqiao City, Liaoning, a province in China close to the highest quality raw material sources for refractory production and major transportation.
The New Joint Venture integrates production and research facilities and is able to produce, with a capacity of about 70'000 MT/year, the following range of products:
Magnesia Carbon bricks for converters, electric arc furnaces and ladles
Magnesia Alumina Carbon bricks
Alumina Silicon Carbide bricks
Fired Magnesia and fired Magnesia Chrome Bricks
Fired Magnesia Spinel bricks
Sliding Gate Plates and Nozzles for Tundish and Ladle flow control
Various unshaped products for lining installations and maintenance of steel making units.
Our Joint Venture partner owns a magnesite mine with discovered deposits of raw magnesite of 30 million MT with an annual output of 200'000 MT assuring to the Joint Venture a reliable and competitive source of fused and sintered Magnesia raw materials.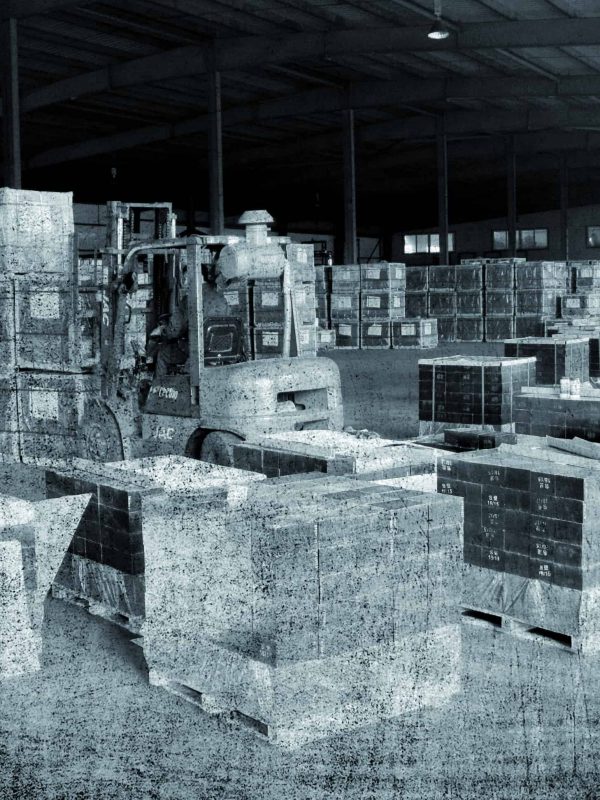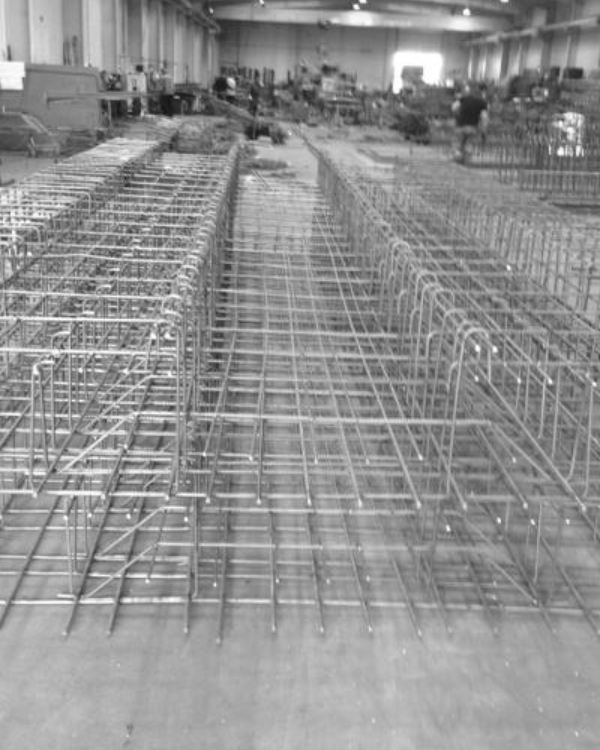 Trasteel Engineering Polska & Trasteel Inginerie
The Company mainly produce cut and bend steel and assembled structures for reinforced concrete structures based on client specifications and metalworks for fabrications. It is an entrepreneurial entity active in the production for shaping and assembling rebar for reinforced concrete in Poland and abroad and metal works for industrial, civil fabrications and tunnels.
Clients are the main fabrication and construction companies acting in the field of large-scale infrastructure, civil and industrial engineering. After many years of experience in the specific sector by their shareholders, the Company established a very close relationship with its customers becoming a full service provider and not only a supplier: working together to optimize the processes, to explore new technologies, to create more efficient, safe and cost effective structures.
The Company benefits from strong relationships built over more than 30 years by Italfer Carpenterie SpA , leader in Italy for the cut and bend and assembled steel production and metal works fabrication with activities also in Romania and in Poland.
In addition the Company benefits by all the network and the know-how of a well-established company in Poland active since 2015.
As well for the Romanian market where the Company invested in the development of this country, entry into the market with the scope to produce cut and bend, steel cages assembled in automatic and many other service provided by the qualified staff on the territory.
Actually Trasteel Engineering Polska owns 100% of Trasteel Inginerie.