Raw Materials for Refractories
Download here the full brochure of the Raw Materials for Refractory Division.
Thanks to its deep knowledge and involvement in the whole steel industry, in 2010 Trasteel Group started its activity as supplier of raw materials for refractory and second metallurgy.
Unlike many other players, since the beginning the Company put in place strategic partnerships with selected sources carefully identified for their reliability and the quality of their material. This approach allows Trasteel to have  full control of the production and delivery chain through its local offices and led the company to become one of the most recognized suppliers in the refractory industry.
Main supplied materials:
Caustic Magnesite



Dead Burnt Magnesite
Fused Magnesite
Fused and Sintered Spinel
Chromite Sand
Chamotte
Mullite
Rotary and Shaft Kiln Bauxite
Brown Fused Alumina
White Fused Alumina
Tabular Alumina
Calcined Alumina
Silicon Carbide
Amorphous, Expandable and Flake Graphite
Calcium Aluminate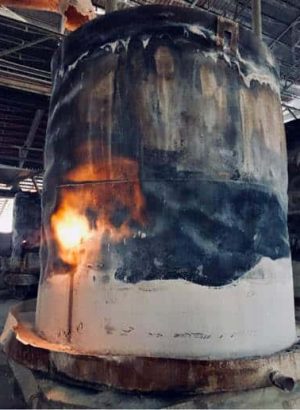 The brand of Trasteel is a guarantee of quality and reliability. It is not only a raw materials supplier, but as well a service provider, from financing to logistics to R&D, and that is why several customers all over the world choose Trasteel as their partner.