Download here the full brochure of the Non-Ferrous Metal Division.
In 2010 the acquisition of CGA, an aluminium evaporator panels producer based in Italy, set the basis for the creation of Trasteel Non-Ferrous department. Initially born to support the procurement of the Italian mill, the department evolved to become a global supplier on a worldwide basis of Aluminium, Copper and Tin.
As of today Trasteel is sourcing the materials from different parts of the world underwriting trading volumes by signing off-take agreements and developing downstream relationships.
Trasteel is now active in the physical movement of refined metals, minerals and metal concentrates, with coverage across the full range of the following non-ferrous commodities
Aluminum, the metal mainly traded by Trasteel, is supplied in Europe and Turkey
Copper, traded in Europe, Africa, South America and Asia is supplied in standard grade cathodes, off-grade cathodes, anodes, blister, copper cements and scrap
Tin, traded mainly from Africa where off-takes agreements have been put in place. As well, Trasteel is exporting Tin concentrate from Africa and South America.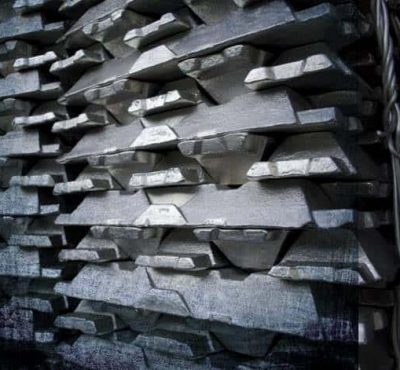 Trasteel International SA undertakes strict due diligence on its "conflict minerals" such as:
Cassiterite
Wolframite
Tantalite
This due diligence is mandatory in order to determine that these minerals are not sourced from mines within the Democratic Republic of Congo controlled by non-governmental military groups.

The standards of the Model Supply Chain Policy published in the Annex II of the OECD guidance for a Responsible Global Supply Chain of Minerals are fully integrated in Trasteel's Conflict-free mineral policy, in order to ensure that Trasteel and its employees are fully aware of the risks associated with extracting, trading, handling and exporting minerals from conflict-affected and high-risk areas.
As a matter of fact the aim of this Policy is to be applied from the point of extraction until end user.

From the very beginning of the Supply chain Trasteel firmly adheres to the OECD Annex II guidance on sourcing minerals from conflict affected and high risk areas, as well as to the United Nations Security Council resolutions and to any applicable domestic laws.

Trasteel fully supports the efforts of the Democratic Republic of Congo Government of building a peaceful environment in the extraction sites.

The Company is willing to be a key actor for long term cooperation with our local Partners, which also applied to the full terms of the OECD guidelines and the United Nations Security Council.

Playing a role as worldwide trader, Trasteel will benefit the audit process and bag tagging traceability system on all our minerals.

For any further information please send your enquiry to info@trasteel.com to the Attn. Daniele Bandera